Members of the President's Cabinet got the AstraZeneca shot in front of cameras on Thursday, in a publicity stunt aimed at boosting confidence among members of the public.
Several ministers who had not yet received any vaccine against Covid-19 went ahead Thursday morning and got vaccinated with the first of two AstraZeneca shots.
President Nicos Anastasiades accompanied the ministers to the State Fair in Engomi, western Nicosia, where a vaccination program has been taking place.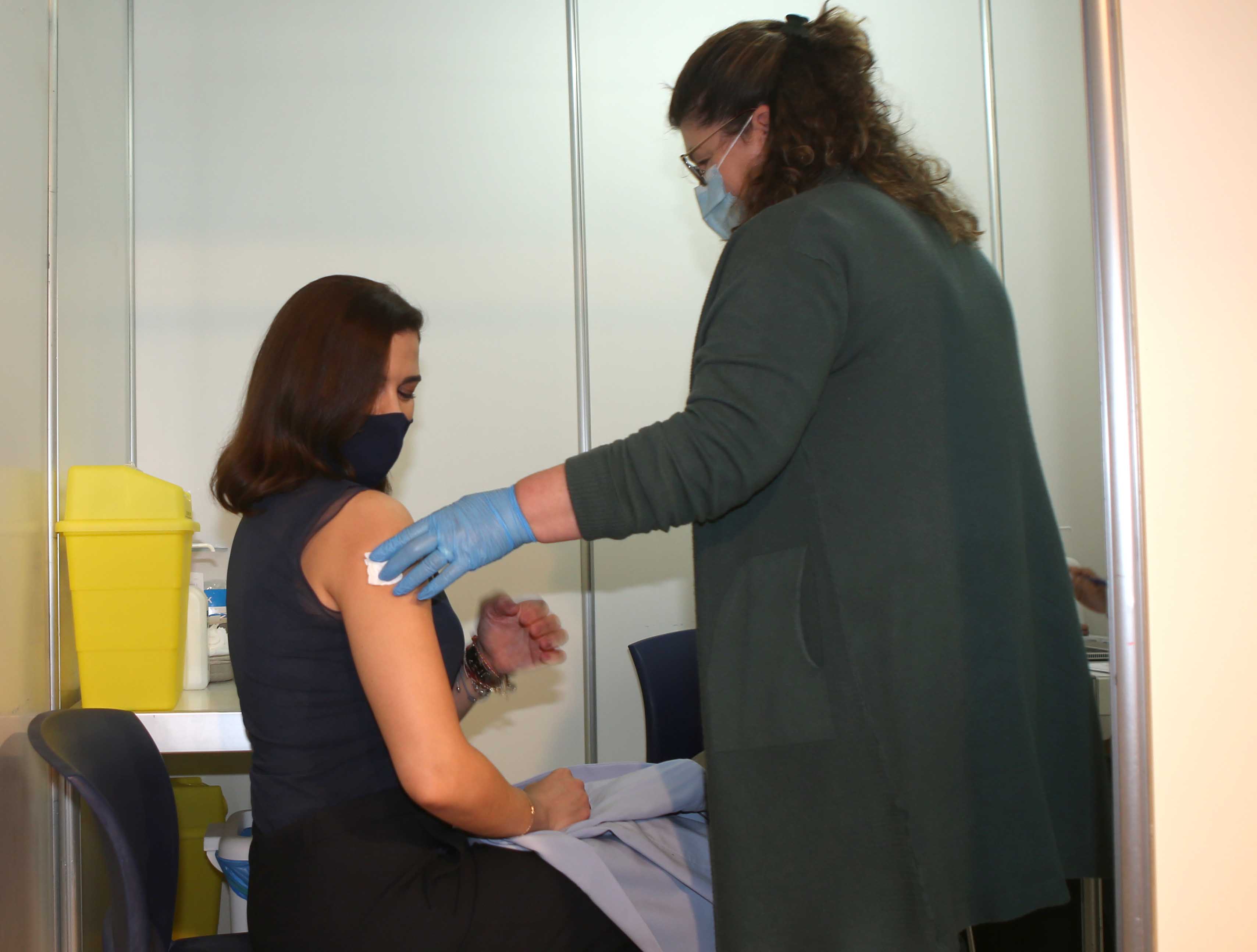 The publicity stunt took place amid public hesitation towards the AstraZeneca vaccine, with the state's online registration website crashing in the morning as people rushed to book appointments for other vaccine brands due to fears over reported rare blood clots associated with AZ.
Asked how he felt after being injected with the vaccine, Finance Minister Constantinos Petrides said he "didn't feel a thing," as he was rolling down his sleeve.
"Do not choose, get vaccinated. What is important is vaccination and not the vaccine," Anastasiades said in his remarks to the press.
The president also noted that ministers unanimously decided that members of the Cabinet would be vaccinated with the AstraZeneca vaccine against Covid-19 in order to send a message that what was important was vaccination and not the vaccine itself.
Anastasiades also said the very few cases in which there were side-effects ought not to become an obstacle to massive vaccination "that will create the prospects for herd immunity, allow the economy to restart, and people gain their freedom again and live a normal life."

Foreign Minister Nikos Christodoulides who is currently abroad will get the vaccine on Monday, according to reports, while other members of the Cabinet had already got the jab recently.
Source: Knews