Cypriot President Nicos Anastasiades received on Monday his first of two doses of the Covid-19 vaccine at a suburb of Nicosia, calling on vaccine doubters and deniers to come on board.
On Monday later morning, Anastasiades visited a health centre in Latchia, south Nicosia, where he received his first vaccine shot against the coronavirus.
Speaking to reporters after the shot, the President described the vaccine as "a gift of life."
"What I want to say today is how happy I am because there is truly hope in the fight against the pandemic which turned our lives upside down," Anastasiades said.
The president went on to thank scientists for coming up with the vaccine as well as doctors and nurses, while also showing his gratitude to the people who made sacrifices during the pandemic.
"I know how tough it has been on people, and I recognize how they feel that some freedoms were trampled, I can feel it," the President said.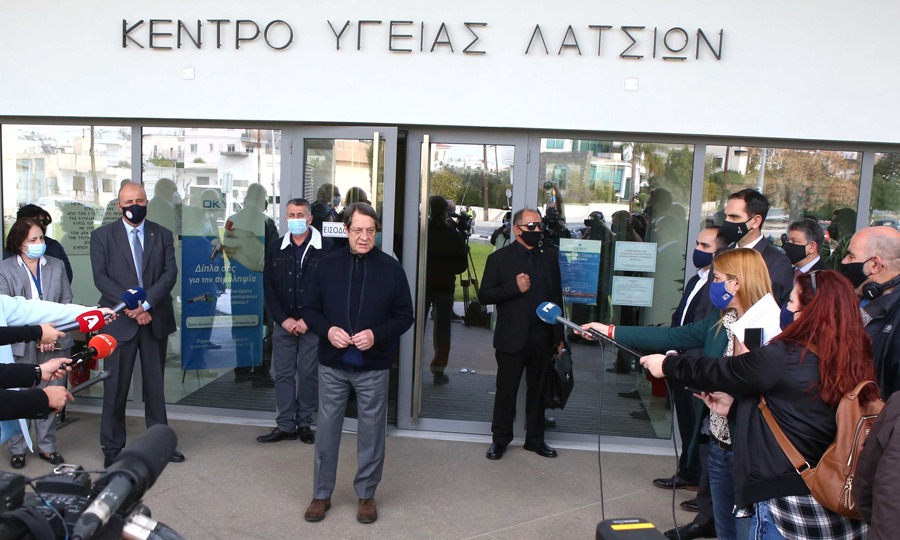 But the commander in chief also had a message for vaccine doubters and deniers, noting that medication and vaccines were a common response to a disease.
"I don't think there has even been such a reaction similar to what we observe today. It is people's right, of course, to believe whatever they wish and use their free will to decide whether to get vaccinated or not," Anastasiades said.
But the President also called on people to show solidarity with each other, noting that "the vaccine is going to protect people, not only by raising hope but also defending the right to life."
Source: Knews