The Cyprus IT Community on Thursday announced its formal partnership with the Lebanese IT Syndicate, as an increasing number of Lebanese tech companies consider relocation to the island.
The Lebanese IT Syndicate integrates the professional IT community in the country, while the Cyprus IT Community is the only active group of International IT and Tech business owners. At the virtual event today, the founders of the two groups will sign a Memorandum of Understanding for mutual cooperation.
"This is the first agreement of this kind in the entire Mediterranean region," comments Sean Alimov, a partner in the Cyprus IT Community. "It will promote sustainable development across both countries."
With Georges Khoueiry, the President of the Board of the Lebanese IT Syndicate, the two will discuss the importance of local talent development, technology adoption and knowledge-shared innovation. The goal is to continue to grow the international eco-system.
Georges Khoueiry, the President of the Board of the Lebanese IT Syndicate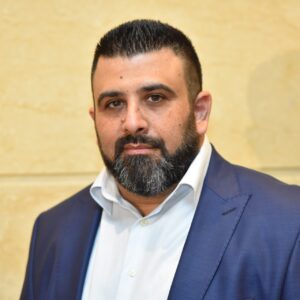 "Since our formation 4 years ago, Cyprus IT Community has been growing exponentially. In my opinion, Cyprus is one of the best locations for IP, ICT and gaming start-ups and well-known operators for corporate relocation or establishing operations within an EU jurisdiction", said Oleg Reshetnikov, the founder of Cyprus IT Community.
The event is dedicated to considering relocation from Lebanon to Cyprus for these high-tech businesses as conditions in Lebanon have become untenable.
"What is particularly interesting about this partnership is that the two national organisations arranged it on their own volition, simply because it is good for both countries," InvestCyprus Deputy Director General Marios Tannousis, Deputy Director General at Invest Cyprus, who is also speaking at the event, told the Cyprus Mail.
"We are happy to support it, as we are receiving an increasing number of expressions of interest from Lebanese companies," he added.
Tannousis pointed out that many multinationals have important subsidiaries in Lebanon that work across the Middle East. "A number of these companies are now considering bringing their activities to Cyprus," he said. "All of this contributes to building multinational clusters for high-tech companies."
Also speaking at the event will be Andre Zein, whose digital banking company TechnOrion moved from Metn, Lebanon to Limassol last January. Zein told the Cyprus Mail that "Cyprus offers an environment that is great for tech and innovation," Zein said. He found the transition to Cyprus easy to accomplish, and the English-speaking environment meant no difficulty for getting up and running.
The event will focus on discussing why Cyprus is the preferred destination for technology-driven businesses and talent from Lebanon. Zein will provide a case study based on his own experience in moving his company to Cyprus.
Also under discussion will be opportunities available in Cyprus for Lebanese IT and Tech professionals.
Source: Cyprus Mail