President Nicos Anastasiades hinted at further measures to stop the spread of COVID-19 following last weekend's spike, but the nature and scope of a potential second lockdown remains unknown until his meets with his Cabinet on Wednesday.
Speaking to reporters on Monday, following a meeting he had with the government's entire coronavirus task force, the president said Cyprus' health system was in an "extremely good shape" but cautioned that the healthcare system and the economy would not be able to cope if things get out of hand as they did in other countries.
Monday's meeting at the Presidential Palace was also attended by two members of the Cabinet, Health Minister Constantinos Ioannou and Labour Minister Zeta Emiliniadou, as well as representatives from State Health Services Organization, with media pundits speculating at least a selective lockdown scenario with a package of support measures for some industries could be in the works.
Asked by reporters about a partial lockdown, as he was walking into another function Monday evening, Anastasiades declined to answer but said any decisions necessary would be announced on a need-to-know basis.
"What we want to achieve is to manage with the use of measures what we were able to achieve during the first wave of the pandemic," Anastasiades said.
"We are concerned about the economy, we are concerned about the public's fatigue," the president added while also going on to clarify that "at the same time, we are concerned about health in general."
"If now there is a spike mainly among young people, then we are worried that this could extend further into the elderly population, with an increase in hospital admissions, especially in intensive care, and possibly deaths," Anastasiades said.
"Everyone without exception ought to be worried about this," the president said.
The president did not rule out any lockdown, saying "Cyprus couldn't possibly be the exception to what is happening not only in Europe but around the world."
Anastasiades said decisions will be taken as his administration continued to closely monitor the epidemiological situation on the island.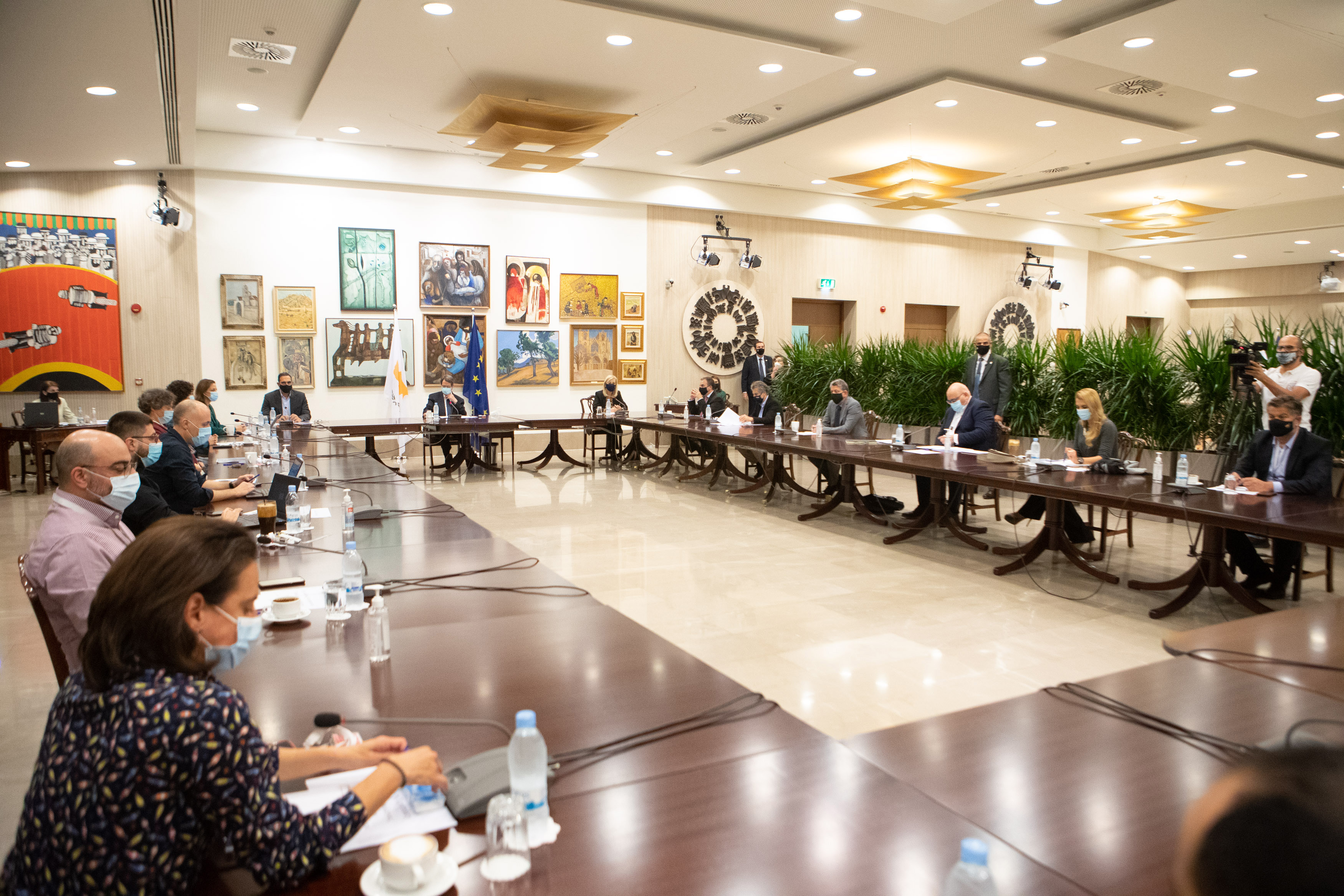 A debate over the strictness of measures or a potential lockdown has been ongoing at many levels, including between members of the Cabinet as well as amongst scientists on the coronavirus task force.
Finance Minister Constantinos Petrides, who was not present during Monday's meeting, had previously warned that the country's economy was not ready to take another hit in a second lockdown scenario.
Media pundits said they expected some form of lockdown measures to be announced after Wednesday's Cabinet meeting, while no type such as full, partial, or selective lockdown has been taken off the table.
Source: Knews