Cyprus ranked amongst the top for rates of car use in the EU with 645 passenger cars per 1,000 people, far outstripping neighbouring Turkey and Greece but at a similar rate of most Italian regions.
The data collected and compiled by Eurostat show that across the bloc there is one car for every two people – a rate of 0.53 – with Cyprus firmly above that rate.
The Cyprus Mail has previously reported that over 90% of Cypriots opt for private car use – whether through choice or necessity – as their mode of transport.
The most recent figures from a 2019 Nicosia municipality report state that just 3% of trips take place by public transport and 1.5% by bicycle.
Released on Tuesday, the Eurostat report covers the year 2020 where it found that three of the five highest motorisation rates were registered in Italy: Valle d'Aosta (1,787), Trento (1,285) and Bolzano (871).
At the other end of the spectrum are two French overseas departments and three Greek regions: Mayotte (72), Peloponnese (186), French Guiana (209), Central Greece (238) and North Aegean (261).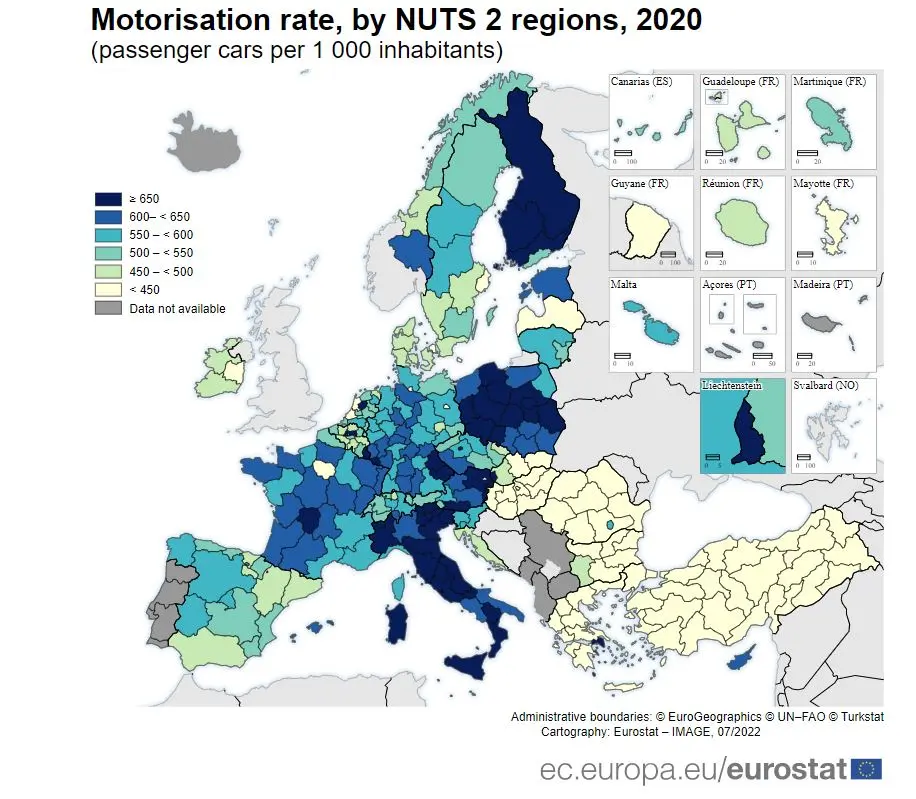 Source: Cyprus Mail