Cyprus' tourism minister says there is great interest in Cyprus becoming a "glamping" destination, but laws need to be amended as luxury camping, a crossover between campgrounds and hotels, is not currently regulated in the Republic.
According to InBusinessNews, Deputy Tourism Minister Savvas Perdios has defined 2023 as the year luxury campgrounds also known as glamping could take hold in the Republic of Cyprus.
Perdios reportedly said there was great interest within the business world regarding a legislative framework that would regulate campsites, following the launch of open consultations last week aimed at sounding out industry leaders on tourist campgrounds including glamping.
"We believe there will be a huge response. Many businesses have requested information. Consultations with state agencies has been concluded," Perdios was quoted as saying.
While glamping trends have been gaining traction overseas with no signs of slowing down, the minister told InBusinessNews that the particular activity did not fit anywhere within the legislative framework.
"Glamping is something new which combines hotel services with nature," Perdios said, adding that "as a deputy ministry, we wanted to do something about it and that's amending hotel laws."
A fusion of glamour and camping, glamping offers travelers an opportunity to be out in the wild without the need of setting up tents and mosquito nets, sleeping on the ground, or stumbling in the dark when nature calls.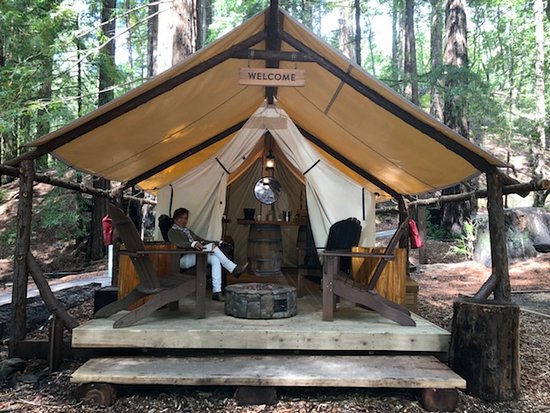 Whether staying at a secluded yurt on a mountain top or pod park surrounded by wilderness, glamping accommodations allow glampers to experience untamed and unique parts of the world without having to sacrifice creature comforts.
Perdios said the final draft of the bill would need to get approval and pass the House, saying the new laws could go into effect in 2023.
The minister also pointed out that luxury camping would not take place at Natura 2000 Network sites or in state parks and forests.
Source: Knews