Concreting of the raft foundation of Tower 1 of Blu Marine started on Friday 3rd December at 14:00 and ended on Saturday 4th December at 18:00. 28 hours of nonstop casting, 3 batching plants of concrete supply, 5 concrete pumps, 40 concrete mixer trucks with 300 Cube tests and 120 slump tests with a total of 3800 m3 concrete and 1,100 tons of reinforcement were used in the entire procedure. Along with 140-men construction crew working day and night on "Europe's New Riviera."
The construction of the Leptos Group's Limassol Blu Marine will contribute significantly to the Cypriot economy through the creation of new jobs in both the construction and services fields. Limassol Blu Marine has already attracted interest from foreign investors and a large number of buyers of high-end, luxury apartments, and aims to establish the area as a prime location for new Cypriot and foreign companies dealing with innovation, technology, finance etc.
Limassol Blu Marine is a mixed-use development of international standards, located on the west coast and at the heart of Limassol, in an area that has experienced rapid growth in recent years with the development of large-scale investments. A thriving business hub, and in the midst of a major urban regeneration planned by the Municipality of Limassol, Limassol Blu Marine is positioned in front of Aktaia Odos, an area that includes Limassol Marina, My Mall, Dubai World Cruise Terminal, an international championship golf course, and the construction of the largest integrated casino resort in Europe.
The Blu Marine master plan artificially includes 3 residential towers offering direct unobstructed sea views from all residences and verandas, as well as being in a hill under an area of 4300 sq.m. with an outdoor pool and endless views of the Mediterranean Sea. Here you will find an oasis of calm in the heart of vibrant Limassol.
A wide range of amenities and services, including a 50-meter outdoor pool with panoramic sea views, a 25-meter indoor heated pool with natural light, 1300 square meters. m spa area and gym. Underground parking, a bistro and restaurant, round-the-clock concierge services, apartment maintenance, property management and rental department of the client's satisfactory needs.
The Leptos Group is the leader in the real estate and construction sectors for more than 60 years. The Group maintains an international presence and an extensive network of business associates in more than 75 countries, creating projects of exceptional aesthetic and construction, offering unparalleled standards of quality of life and work.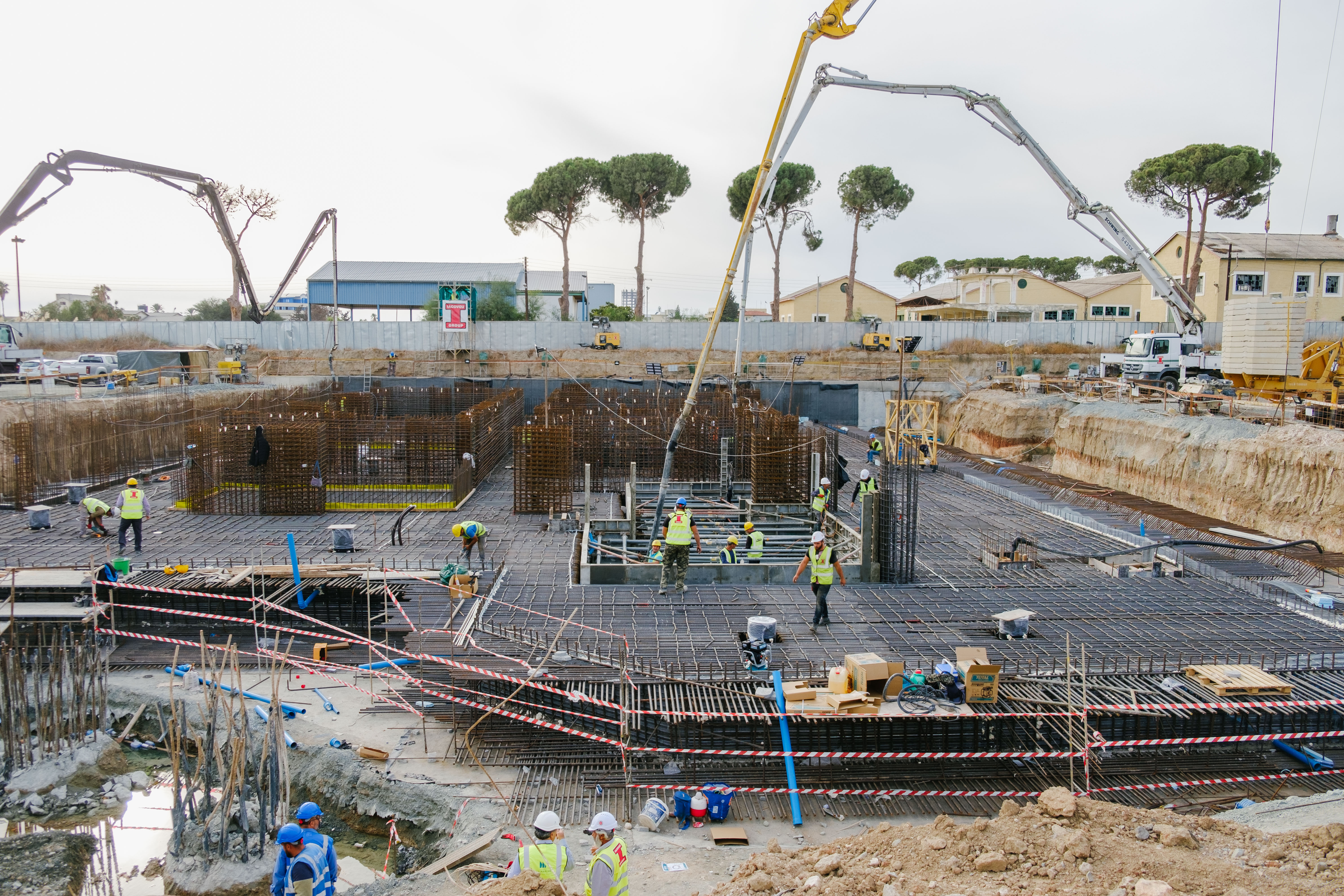 Photo: Construction is in full swing at Leptos Group's 'Limassol Blu Marine'