Cutting-edge tech companies from around the world are flocking to Cyprus, highlighting a rising trend of international business migrating to the island and strengthening the HQ hub's growing innovation ecosystem.
Cyprus is gaining traction as a headquartering (HQ) destination – and particularly with tech companies from all over the world. Although the island has enjoyed a strong reputation as an established international business centre and influential global shipping hub for decades, its appeal as an attractive jurisdiction for communications and technology companies is rapidly growing.
There are many factors that have contributed to this rise in interest in Cyprus. Its geographical location, advantageous regulatory framework and EU membership coupled with convenient EMEA access have already attracted many companies to set up operations and regional headquarters on its shores. Another key factor often cited by companies choosing Cyprus is the safe and relaxed Mediterranean lifestyle it offers expat professionals and their families. However, the more recent boost has come from the country's strong focus on investing in and building up its communications and technology infrastructure and the introduction of new incentives geared at facilitating more non-EU business.
Ease of Doing Business
Another key attraction for companies to relocate strategic operations to the island has been the fact that set-up and operational costs are comparatively low when looking at more mature jurisdictions on mainland Europe – a big deciding factor for many companies in today's economic climate.
Doing business in and from Cyprus is simple and straightforward. The country has modern infrastructure and telecommunications. A transparent regulatory and legal framework and a strong financial and professional services base with decades of solid international experience. Cyprus has more than 4,000 registered accountants and 700 registered accounting firms – which include all major global firms – and more than 3,000 registered lawyers and around 160 law firms. It has an advantageous EU-approved tax regime with numerous incen­tives for corporations and individuals alike.
Cyprus provides direct access to the EU Single Market of half a billion consumers and its geostrategic location between three continents provides efficient access to the wider EMEA region. Thanks to this, Cyprus enjoys business-friendly time zones, enabling international companies to do business with the East in the morning, Europe throughout the day and with the West in the afternoon. In addi­tion, the island has good air connectivity through two international airports with major cities in Europe and key destinations in Asia, North Africa and the Middle East, as well as sophisticated ports to support operations.
As a secure EU environment in an often turbu­lent region, Cyprus is an especially ideal base for regional headquarters or ancillary and support services for investors with clients in the wider Eastern Mediterranean and Middle East region. For example, prominent news organisation AFP, has capitalised on this aspect and uses the island as their base between Europe and the Middle East due to its security, convenient time zone and travel times, and reliable communication infrastructure.
Cyprus also has a highly educated and multilingual population which provides a vast talent pool for companies to hire from, but as an EU member state, it also provides easy opportunities to headhunt talent from within the Union, which has a work­force of over 240 million people. However, the new tranche of incentives also enables the easy transfer of non-EU staff and talent to Cyprus.
Grade A Office Space
Whether looking to build bespoke headquarters or to rent turn-key offices, Cyprus caters for companies of all sizes and budgets. The recent surge of interest in Cyprus from companies has driven the development of new multi-use office complexes and signature commercial developments primar­ily in Limassol and Nicosia over the last few years. Many of these projects offer incredible facilities and amazing views across the Mediterranean Sea and combine luxury residential and commercial space.
Traditionally, the majority of interna­tional companies choose Limassol, due to the seaside lifestyle, the large expat community and the short distance to both Larnaca and Paphos international airports. The coastal city and shipping hub has grown to become the main international business centre, while inland capital city Nicosia attracts mul­tinationals that require closer access to ministries, embassies and govern­ment departments. However, Nicosia is currently transforming into the main knowledge and innovation core of the island, attracting entrepreneurs with strong interest in tech and R&D.
Tech Boom
Major multinational firms in the ICT industry, including consulting, fintech and regtech firms, have set up a base in Cyprus for various corporate services, such as sales and marketing, project management, software development, systems integra­tion, testing services, training and development, disaster recovery and business continuity, as well as joint R&D among countries in the region.
However, Cyprus has seen a fresh boost in interest from global tech companies in recent years, with increasing numbers relocating or expanding op­erations in Cyprus. This sector has become a primary target and focus for the government, with plans to launch more incentives specifically for the tech sector to build up a dynamic cluster similar to Cyprus' shipping industry – which is the largest third-party shipmanagement centre in Europe and the largest crew management centre in the world.
Global companies such as NCR, Kardex, Wargaming, 3CX, TSYS, Amdocs, Exness, Bolt, Melsoft Games, Kyndryl, and Nexters are just some examples of businesses that have based operational or corporate m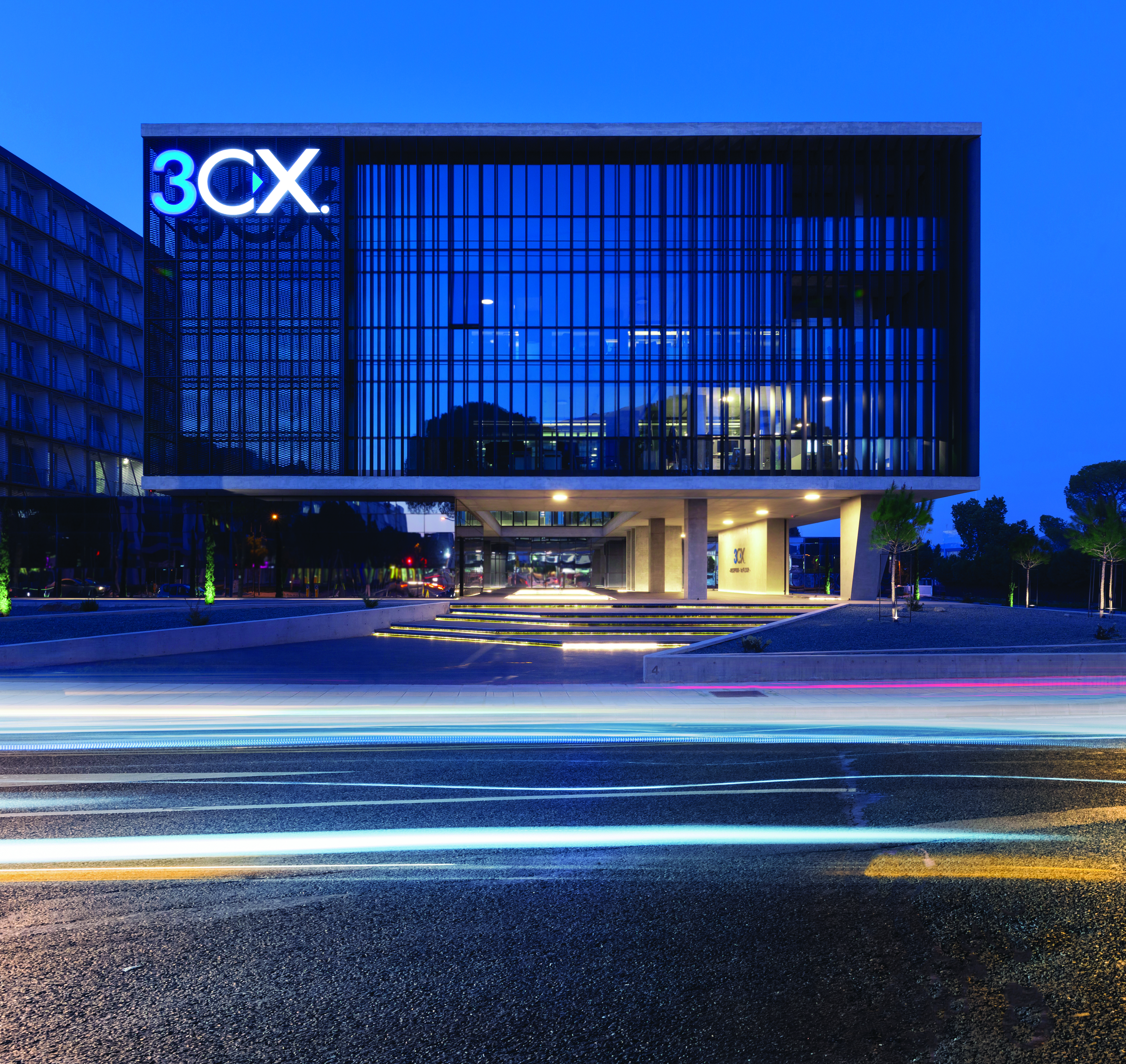 anagement functions on the island. More recently, online giant Amazon set up a data service arm in Cyprus – presenting a big win for the jurisdiction. In addition, global heav­yweights such as Microsoft, Oracle, SAP and IBM have been based in Cyprus for decades.
2022 saw new big-hitters invest in Cyprus, with European digital banking platform Revolut becoming the first entity to receive approval as a crypto-asset service provider from the Cyprus regulator. The authorisation will enable Revolut to offer crypto services to its 17 million customers in the EEA out of a new crypto-asset hub in Cyprus. Revolut said its choice was down to the sophisticated regulatory regime of the country, which has already attracted the likes of Crypto.com, eToro and BitPanda. Also leading US consumer services and applications software provider, TangoMe, announced plans to launch offices in Cyprus.
Other prominent players that have chosen Cyprus are TheSoul Publishing, one of the largest online publishers in the world with 1.5 billion followers. The company develops videos across 100 channel brands in 19 different languages, including some of the most-subscribed YouTube channels such as 5-Minute Crafts, Slick Slime Sam and Bright Side. Innovative software company BrainRocket is aiming to make Cyprus a central software hub in Europe, while global leader in trading and risk management for capital markets Murex is also bolstering its EMEA footprint from Cyprus. Also, Medicover, a multinational specialised diagnostic and healthcare services provider has invested in Cypriot innovative biotech, while US business process outsourcing provider SYKES – now part of Sitel Group – has been expanding its operations in Cyprus over the last five years.
A crucial element especially when it comes to the ICT and tech industry is guarding intellectual property (IP), and Cyprus offers strong and advantageous IP protection through domestic legislation and a network of EU and international agreements. The IP regime of Cyprus is largely responsible for the growing interest in the jurisdiction. Digital goods are increasingly more valuable and the favoura­ble tax and business environment in Cyprus has made it a hub for digital business goods, IT software, and related services. In addition, with Cyprus currently placing a strong focus on developing the jurisdiction into a science, tech and start-up hub, the country also provides companies with an ideal sandbox for new emerging tech like blockchain, artificial intelligence and big data. This has also helped foster a growing start-up community with more than 200 enterprises and 4,000 entrepreneurs, creating more opportunities for business angels and venture capitalists looking to invest risk capital in exchange for equity in promising business ideas.
Enticing Non-EU Business
Continuously looking to improve its offering and to simplify procedures for companies looking to establish or expand their activities in Cyprus, the government launched a new Action Plan in 2021. This new set of incentives has considered the best practices from other European countries, with emphasis on domains related to technology, shipping, innovation, research and development, biogenetics and biotechnology, without excluding any other companies that choose Cyprus as their place of business.
The Plan includes legislative proposals for more tax breaks and introduced a Business Facilitation Unit (BFU) serving as a single point of contact for companies to help with all aspects of their set up. Another significant move is implementing better provisions for employing highly skilled third-country nationals by simplifying the process of granting immigration and work permits. In addition, Cyprus is issuing Digital Nomad Visas with a maximum initial limit of 100 beneficiaries.
With these new incentives, Cyprus can also serve as a strategic location for UK companies choosing to retain a presence in Europe. Human talent, an attractive IP regime, alongside a thriving professional services industry, means that Cyprus is able to offer significant benefits to businesses seeking to build headquarters in Europe. Also, the fact that its legal and regulatory framework is based on English Common Law principles offer companies the advantage to continue operating in an EU jurisdiction with a familiar UK legal framework.
Achieving Work-Life Balance
The healthy economic growth and growing investor confidence of the past few years, coupled with emerging prospects in the real estate, investment funds, shipping and energy sectors have provided a strong pull factor for companies to set up in Cyprus and use it as a launch pad both into the EU market place and other emerging or high-growth markets in the region.
However, a key element that expat executives consistently note as being the real decider for choosing Cyprus over other jurisdictions is the climate and the lifestyle the island offers. The overall stability and high quality of life makes Cyprus an easy choice, and its 340 days of sunshine and pristine beaches are the icing on the cake. Consistently ranked as one of the safest countries in the world, the excellent healthcare and educational systems, and the welcoming environment score high on the list – espe­cially for expats with families. Incentives and competitive personal tax rates are an added bonus, but ultimately it is Cyprus' overall package that facilitates efficient cross-border business and allows these companies to successfully compete on a truly global scale.
All rights reserved. The material on this site may not be reproduced, distributed, transmitted, cached, or otherwise used, except with the prior written permission of The Profiler Group.
December 2022